4/92 Wallis Street, Raglan, Waikato 3225
022 475 1141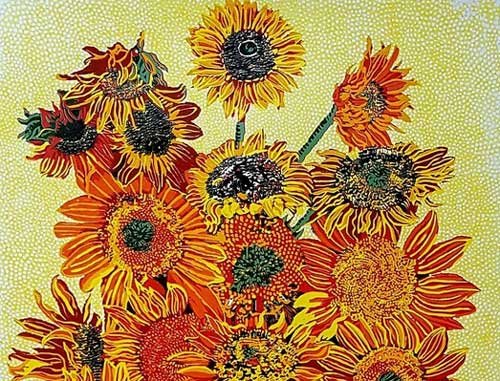 Artist Patrick Tyman creates works comparable to a highly decorated sari where patterns repeat and echo within each composition. After spending his childhood years in India, it is unsurprising that Tyman's works express a Southern-Asian aesthetic.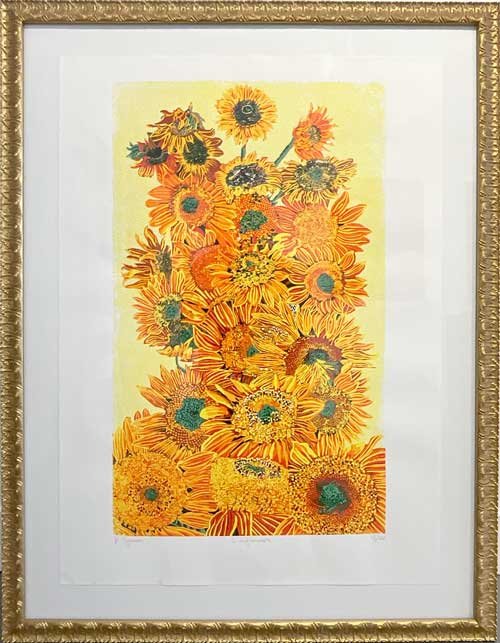 Since moving from England to New Zealand in 1996, he was also influenced by the Pacific nation's native flora, climate, light and lifestyle, which have helped further develop his art ideas. New Zealand's landscape feature also integrates with his love of the Indian subcontinent. As a result, his paintings display the bright, rich colours of both the South Pacific and tropical India.
Recent work involves large floral compositions, evoking sensuous connotations, a true feast for the eyes. Flowers, which as a subject have endured through art history, from classical antiquity, medieval manuscript painting, and eighteenth-century Dutch flower painting to modern times, are naturally beautiful subjects, ephemeral with rich symbolism.
Tyman's colours shimmer and gleam, creating vibrant expression. His is a subjective use of paint, where the object is subservient to expression, and the shrill warm and cool colour contrasts, add to the allure. His paintings create a spontaneous expression of the emotions, communicating feelings to the viewer.