exhibition
Jeff Thomson
October 2023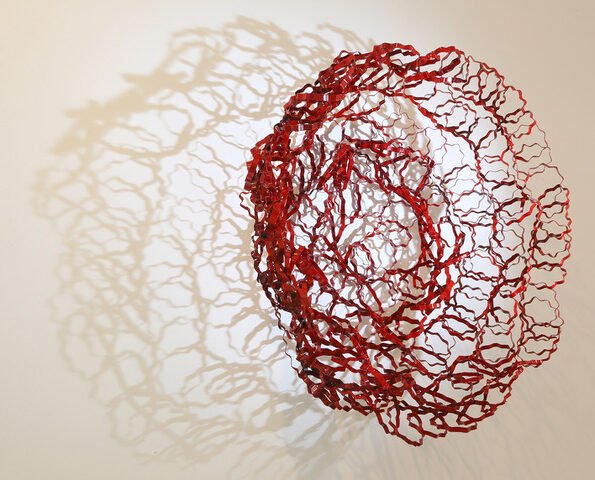 Jeff Thomson's wide range of creations feature in his new exhibition at the Wharf Gallery, "Domesticated", where his artwork references craft processes like finger knitting, weaving, and french knitting.
4/92 Wallis Street, Raglan, Waikato 3225
022 475 1141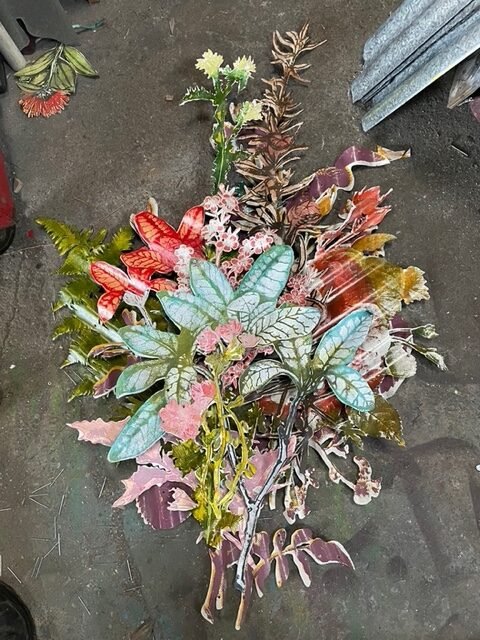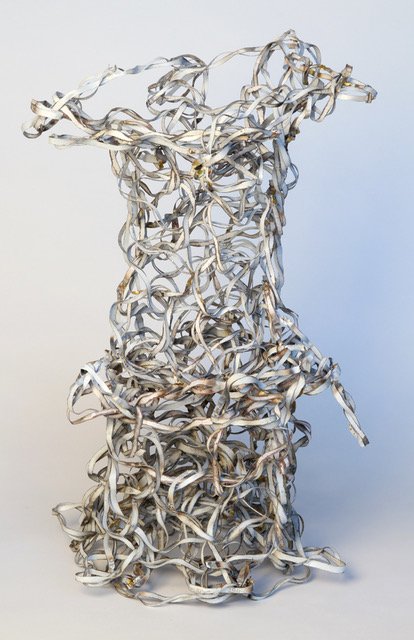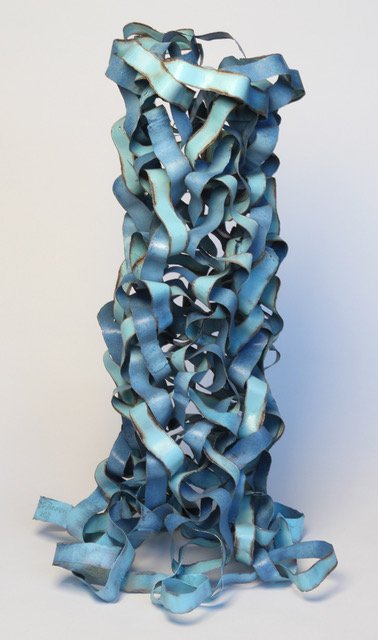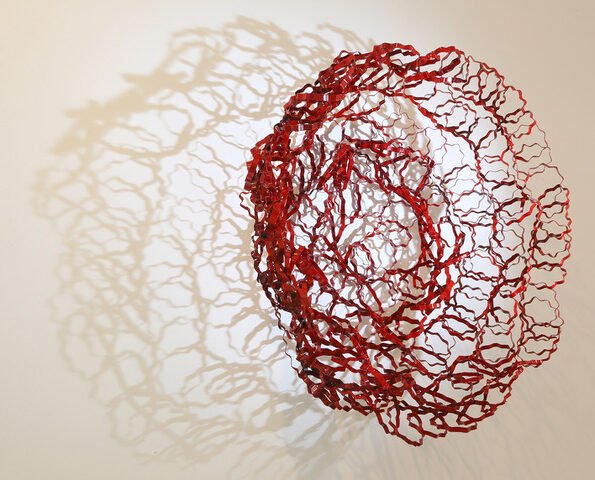 Jeff Thomson was born in Castor Bay, Auckland, New Zealand in 1957. He has worked predominantly with corrugated iron since he became a fulltime sculptor in 1986. Often working on a large scale and outdoors, his sculptures explore the landscape they inhabit with playfulness and spontaneity.
In 1995, Thomson was awarded the Frances Hodgkins Fellowship at the University of Otago, Dunedin and in 2000 he was the Tylee Cottage Artist in Residence, Wanganui.
Between 2000 and 2004 a solo exhibition of Thomson's toured Public Art Museums and Art Galleries in several German cities including Remscheid, Berlin, Lubbecke, Wuppertal and Plauen.
In 2013, The Tauranga Art Gallery instigated a nationally touring survey exhibition of Thomson's work with the book Corrugations – The Art of Jeff Thomson published to coincide with the exhibition.
Ten of his sculptures are part of Allan Gibb's internationally renowned Kaipara Sculpture Park, known as "The Farm". Thomson has participated in nine of the "Sculpture on the Gulf" biennial exhibitions held on Waiheke Island. Thomson lives and works in Helensville, Auckland.
Recent Exhibitions
2016:
50 Years of the Frances Hodgkins Fellowship, Hocken Library Gallery and the Dunedin Public Art Gallery
2017 and 2019:
Sculpture on the Gulf, Waiheke Island, Auckland
2019:
Sculpture in the Botanic Gardens, Auckland
2020:
Bowen Galleries, Wellington
Art Haus, Orakie, Auckland
2021:
North Art, Northcote, Auckland (three person exhibition) with Bev Goodwin and Colin Harris
Selected Public Collections
Te Papa Tongarewa, Museum of New Zealand, Wellington, New Zealand
Christchurch Public Art Gallery, Christchurch, New Zealand
Canterbury Museum, Christchurch, New Zealand
The Govett Brewster Art Gallery, New Plymouth, New Zealand
Hocken Library Collection, Dunedin, New Zealand
Frances Hodgkins Fellowship Collection, University of Otago, Dunedin
Heidi Museum of Modern Art, Melbourne, Australia
Tarrawarra Museum of Art, Yarra Valley, Victoria, Australia
Vogtland Museum, Plauen, Germany
Woolongong Public Art Gallery, NSW, Australia
University of Auckland, New Zealand
Deutscher MieterBund, Berlin, Germany
Zoologischer Garten, Berlin, Germany